Annual General Meeting and Members' Evening
An introduction by Trevor Cowie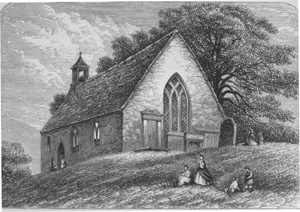 This year, all the speakers in our line-up are drawn from our own membership. Starting with projects that are already under way, we look forward to hearing about the results of ongoing research in two of Peeblesshire's historic graveyards. Stephen Scott and Neil Crawford will be giving a short progress report on their survey of the burial ground at Innerleithen Parish Church (Kirklands), while Iain Macleod will be speaking about the fascinating story behind a late 18th century gravestone at Lyne Kirk.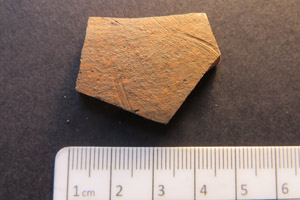 To the north of Peebles, Stephen Scott, Neil Crawford, Trevor Cowie and Strat Halliday have been carrying out archaeological survey at Winkston Hill Farm, and as we will hear this has resulted in the discovery of several previously undiscovered prehistoric settlements. To round off our look at current projects, Piers Dixon and Joyce Durham will report on the results of the analyses of finds and environmental samples from our excavations at Shootinglee, near Traquair and the light they are shedding on its 17th century pele house.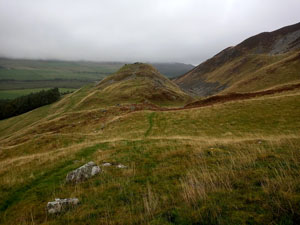 Finally we look forward to hearing about an exciting new research project from Dr Ronan Toolis of GUARD Archaeology Ltd. The Drumelzier Hidden Heritage project is being carried out with the Arthur Trail Association, which is run by Robin Crichton, also a PAS member. Starting later this year, the project will involve fieldwork at several sites in the Drumelzier/Broughton area, in particular at the spectacular site of Tinnis Castle Hillfort, near Drumelzier. As Ronan will explain at the meeting, it is intended that there will be opportunities for members of the Society and the local community to get involved.
Taken together, the talks reflect the main aims of the Archaeological Society - stimulating interest in Tweeddale's archaeology and history; encouraging the preservation of features of general historic and archaeological interest and promoting archaeological recording, excavation and wider awareness of past.
The meeting will start at 7.30pm and will be held at the St Josephs Neighbourhood Centre, Rosetta Road, Peebles (non-members/guests attending talks, £5 including refreshments). As always, new members will be very welcome. All attending will be required to comply with the Centre's current Covid guidelines.

Illustrations
 
1. Lyne Kirk (engraving from W Chambers, A History of Peeblesshire, Edinburgh 1864, fig 65)
2. Sherd of imported German stoneware found during Shootinglee excavations: analysis has shown that the vessel was made near Cologne (© Piers Dixon)
3. Tinnis Castle, Drumelzier, viewed from the Iron Age fort on Henry's Brae (© T Cowie)